Going to university is a thrilling experience for anyone, especially if you choose to study abroad. It looks great on your CV and can help you get a job after you graduate.
However, no matter where you are in the world, there will always be competition for admission to some of the world's most prestigious universities. This is especially true in densely populated countries such as the United States, the United Kingdom, China, and India. And, with the acceptance rate determined by the number of applicants per seat, it's not just a matter of who's good enough. Thousands of talented students frequently apply, but there is simply not enough space.
With this in mind, we decided to look at some of the world's most difficult colleges that are hard to get.
1. Stanford University
Stanford University is a prestigious private university in the San Francisco Bay Area, located in Stanford, California. It is a medium-sized university with 6,996 undergraduate students enrolled. Stanford's acceptance rate is only 5%, making admissions extremely competitive. Computer science, engineering, and biology are all popular majors. Stanford graduates earn a starting salary of $70,400 after graduating 95% of students.
2. Harvard University
Harvard is among the most difficult school to get into, with a 5 percent acceptance rate. This percentage reflects acceptance into Harvard College, Harvard University's undergraduate school. Economics, computer science, and political science and government are all popular majors. Harvard graduates earn a starting salary of $70,300 and graduate 98 percent of their students.
3. Princeton Univeresity
Princeton is America's fourth oldest university, and, like its fellow Ivy League schools, acceptance rates at Princeton are quite low, at only 6%. Computer Science, Economics, and Public Policy Analysis are popular majors. Princeton graduates earn a starting salary of $60,800, with 98 percent of students graduating.
4. Massachusetts Institute of Technology (MIT)
MIT, the nation's leading technical school, had a 4.1 percent undergraduate admission rate in 2021, despite a 66 percent increase in applications over the previous year. It is a small college with a total enrollment of 4,501 undergraduate students.
Admission is extremely competitive, with only a 7% acceptance rate at MIT. Computer Science, Mechanical Engineering, and Mathematics are popular majors. MIT graduates earn an average starting salary of $82,200, with 96 percent of students graduating.
5. Yale University
With a 7 percent acceptance rate, Yale is ranked as one of the most difficult colleges to get into. To help inform its decision, the university looks for two main components: a student's ability to contribute to the school's community and a student's ability to make the most of the school's resources. Personal essays and letters of recommendation are typically used to identify these.
6. Columbia University
Columbia evaluates each student's unique experiences and background, as well as their academic achievements, in its undergraduate admissions process. The university considers the rigor and variety of classes taken, as well as the grades earned in those courses, when evaluating a student's academic record.
Aside from academics, the admissions committee at Columbia takes into account extracurricular activities and letters of recommendation. The level of involvement a student has both inside and outside of the classroom is a strong indicator of their ability to positively contribute to the school.
7. Brown University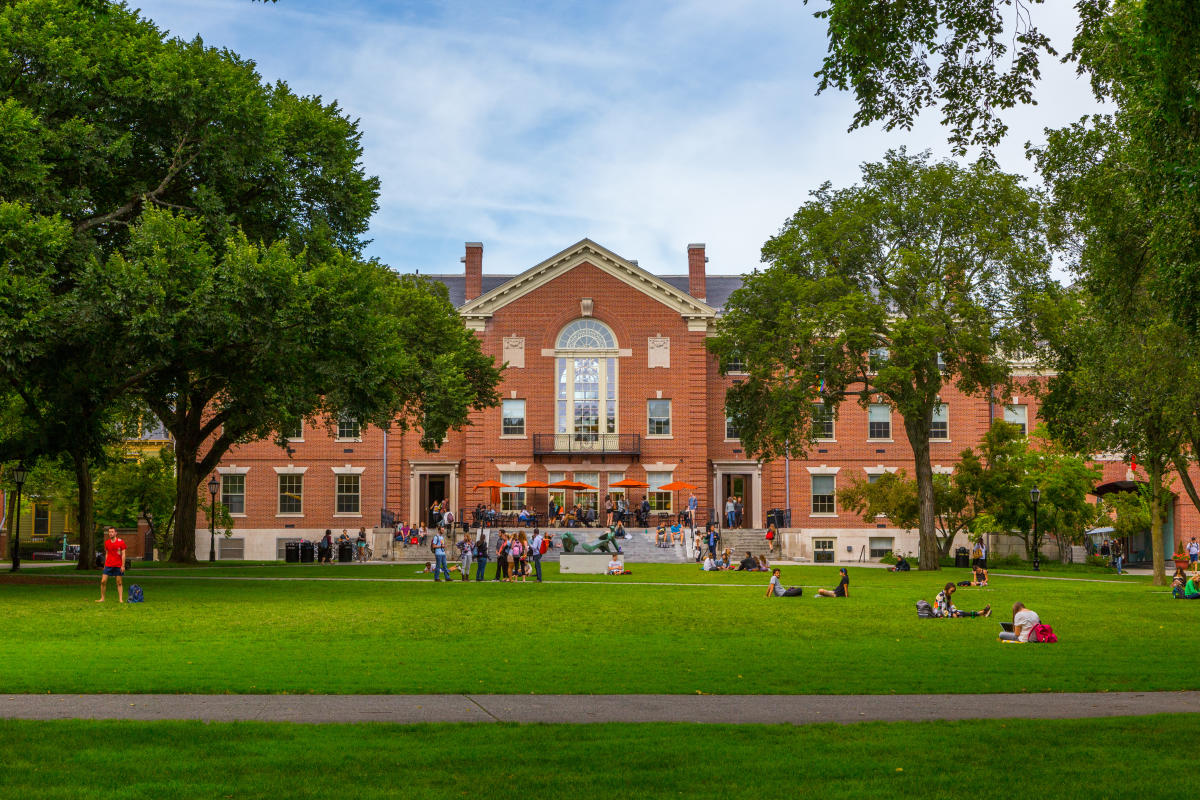 Brown welcomed its largest applicant pool to date in 2021, resulting in an extremely low 5.5 percent acceptance rate.
The prestigious university considers how students used their resources and opportunities in high school when reviewing each application holistically. Because involvement outside of the classroom is fundamental to Brown's culture, a student's extracurricular achievements continue to play an important role in the decision-making process.
8. Duke University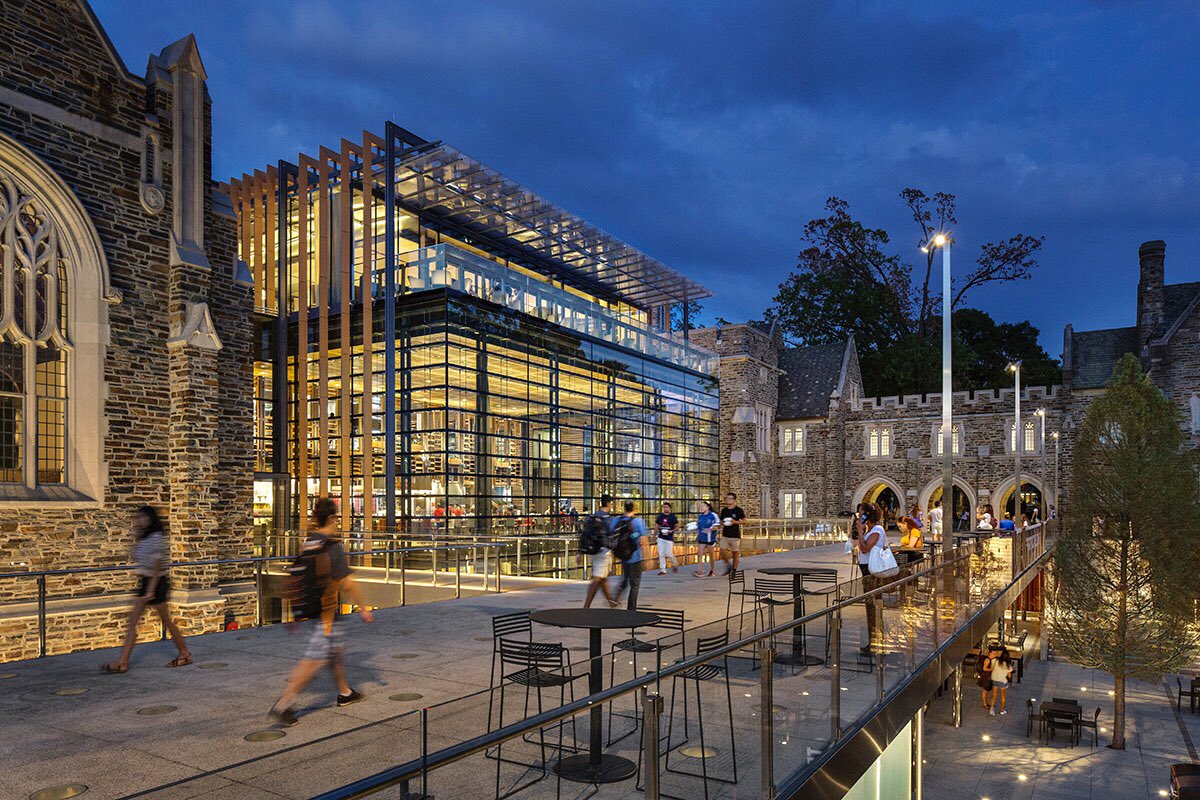 Duke, as a leading research university, evaluates students based on their ability to contribute academically and use the university's resources. The university takes into account six factors, which are divided into three categories: academics, extracurricular activities, and personal interests.
Admissions officers identify academically exceptional students by examining letters of recommendation, grades, test scores, and course rigor.
9. University of Pennsylvania
Penn's undergraduate admission rate has dropped from 8.6 percent in 2020 to 5.9 percent in 2021. Academic excellence is valued at the university. The most competitive applicants have a strong academic record and have completed rigorous coursework.
This emphasis on academic achievement is reflected in Penn's fall 2020 incoming class statistics, which show that 97 percent of admitted students were in the top 10% of their high school class.
10. Dartmouth College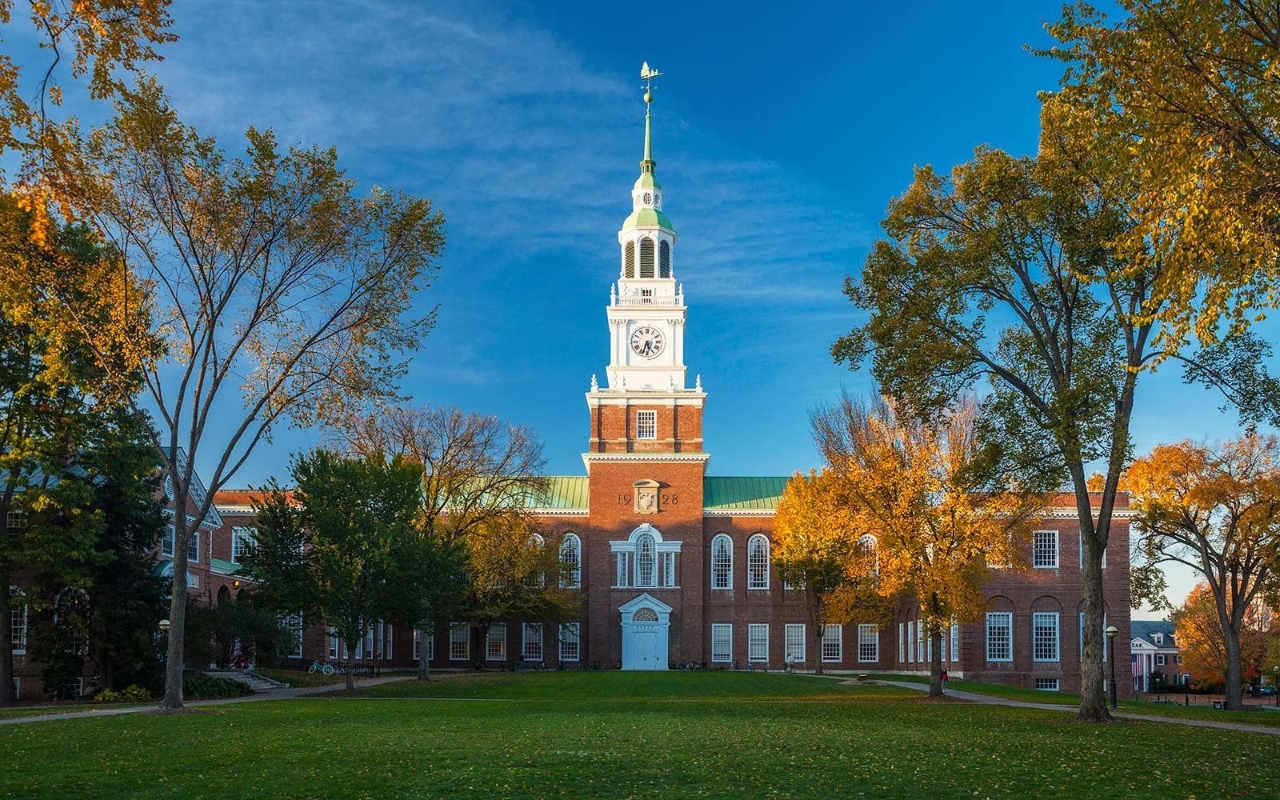 Dartmouth recorded a competitive 6.2 per cent acceptance rate for 2021 in an unprecedented application cycle. The increase in applications represented a 33% increase over 2020, resulting in one of the most diverse classes in the school's history.
Dartmouth seeks applicants who are "strong-minded and multitalented" to join its community. The prestigious institution seeks students who will actively support one another and benefit from the school's multidisciplinary resources and premier research opportunities.