Stanbic Bank Ghana Donates 100 Laptops Computers To Aid KNUST SONSOL Project
Kwesi Traffic
Stanbic Bank Ghana has donated one hundred (100) laptops to the Kwame Nkrumah University of Science and Technology (KNUST).
– Stanbic Bank Ghana Donates 100 Laptops Computers To Aid KNUST SONSOL Project.
The donation is in accordance with the aim of the SONSOL Project which is to assist brilliant but needy students with their studies.
The number of laptops to be given to shortlisted students who qualify after the interview keeps increasing.
The Head of Marketing and Communication of Stanbic Bank Ghana, Mr. Mawuko Afadzinu said that the donation was as a result of the exceptional partnership that exists between the two institutions over the years.
He also added that Stanbic Bank Ghana sought to fulfil its commitment made to the University to support brilliant but needy students with 50 laptops yearly for a period of 4-years.
"Stanbic Bank believes that the donation would have significant impact on the lives of these needy students and encourage them to pursue their dreams to the fullest and also give hope to other less endowed students in the country that Stanbic Bank and the entire Ghanaian society are concerned about them," he said.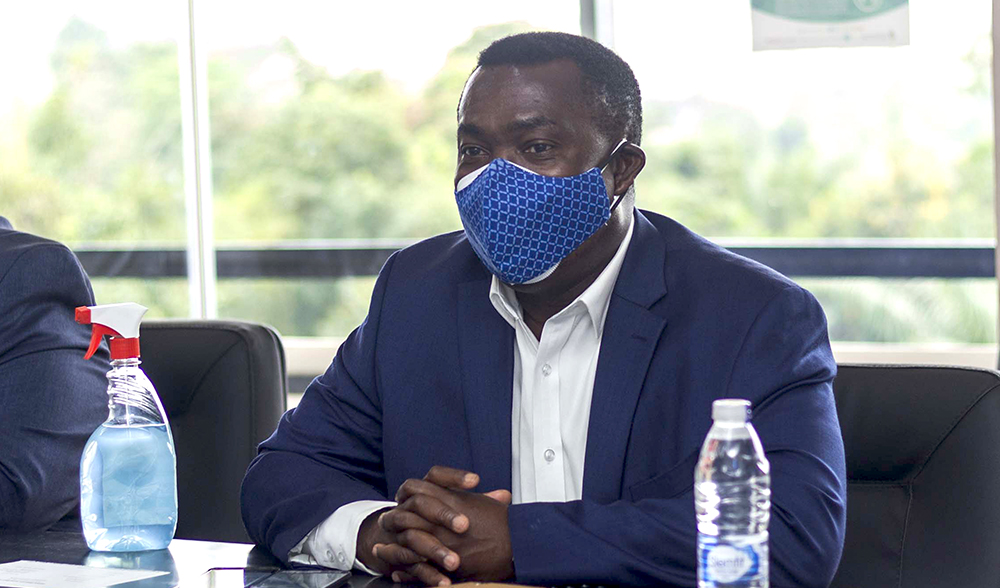 The Vice Chancellor of KNUST, Professor (Mrs) Rita Akosua Dickson thanked the Bank for supporting a noble course and added that KNUST is committed to training all-round graduates that would contribute positively to the development of the globe. She urged the Bank to help mentor and train KNUST students through internships and seminars to equip them with industrial and practical knowledge for the job market.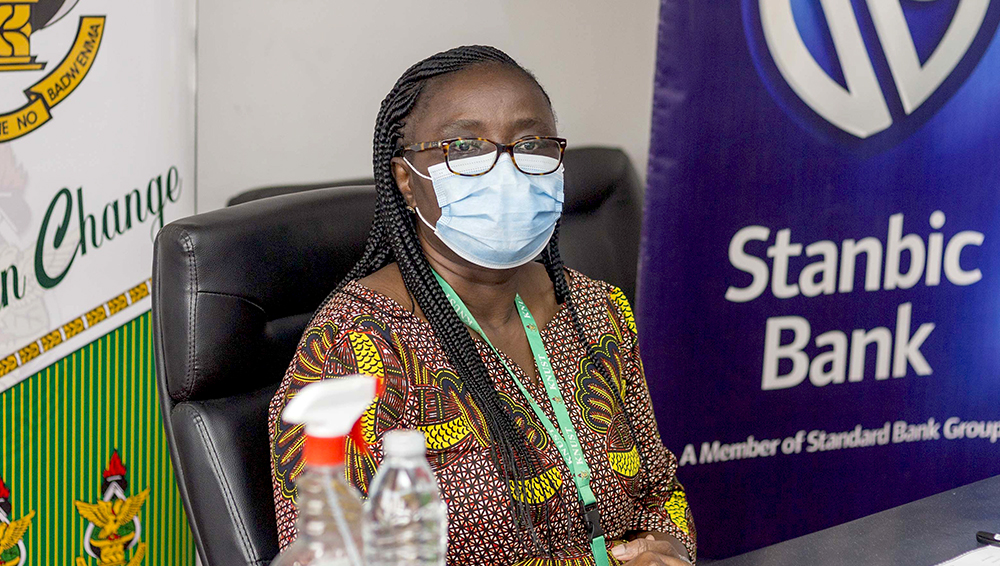 Professor Dickson assured the delegation of KNUST's commitment to ensure that genuine needy students will receive the computers. She informed the team that over 4,500 students registered when the call for applications for support was opened and screening was underway to select those who are qualified.
Professor Dickson mentioned that KNUST believes in building stronger partnerships and commended Stanbic Bank for their continuous support. She hoped that the donation would encourage other corporate bodies to support the SONSOL project.
Source: University Relations Office (URO).