The Ivy League (also known as The Ancient Eight) is an American collegiate athletic conference comprised of eight private research universities in the Northeastern United States. This article provides a complete list of Ivy League Schools.
According to Wikipedia, the eight Ivy League schools are Brown University, Columbia University, Cornell University, Dartmouth College, Harvard University, the University of Pennsylvania, Princeton University, and Yale University.
Ivy League Schools have some of the world's largest university endowments, allowing them to provide plentiful resources for academic programs, financial aid, and research endeavors. Every year, each university receives millions of dollars in research funding from both the federal government and private sources.
Here is a full list of all 8 Ivy League Schools worldwide;
List of Ivy League Schools
1. Brown University (Bears)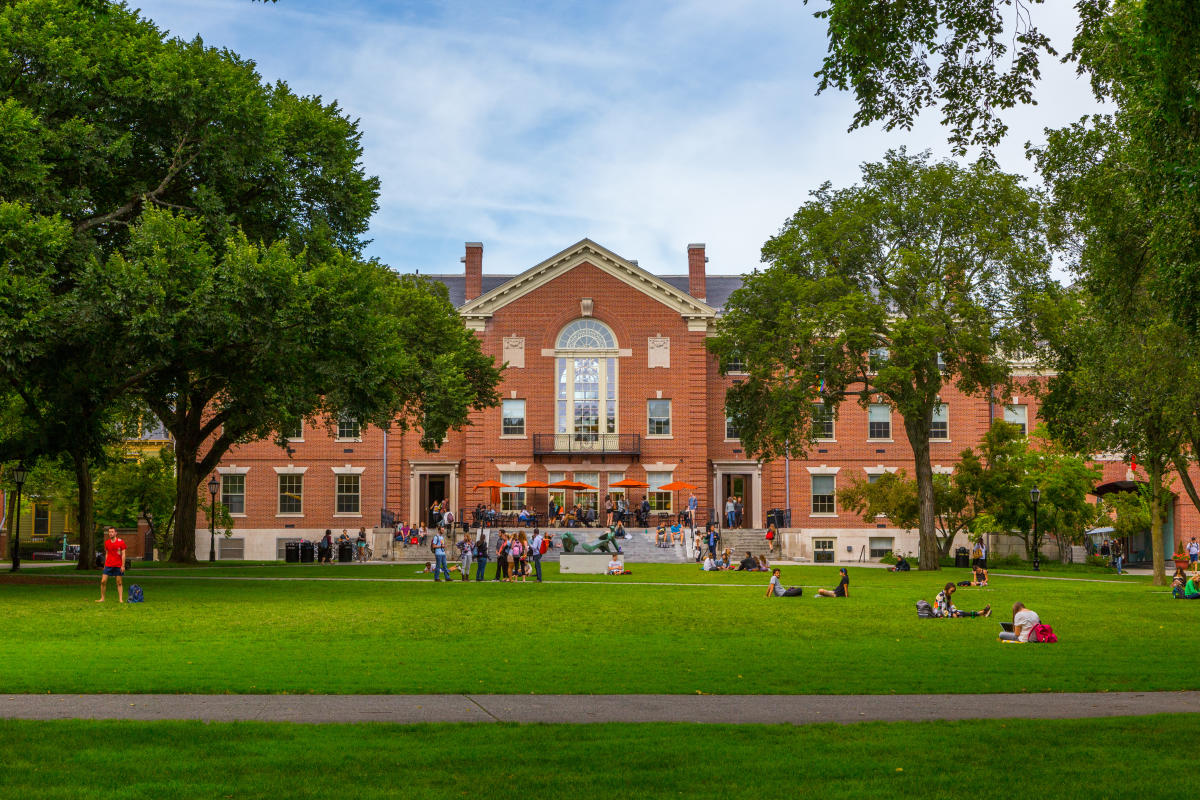 Brown University, located in Providence, Rhode Island, is a private Ivy League research university. Brown University, founded in 1764 as the College in the English Colony of Rhode Island and Providence Plantations, is the seventh-oldest institution of higher learning in the United States and one of nine colonial colleges chartered prior to the American Revolution.
The prestigious university considers how students used their resources and opportunities in high school when reviewing each application holistically. Because involvement outside of the classroom is fundamental to Brown's culture, a student's extracurricular achievements continue to play an important role in the decision-making process.
A video narrated by John Krasinski emphasizes on teaching and research: creativity, collaboration and service; and the University's commitment to meeting 100 percent of the demonstrated financial need of undergraduates.
Undergraduates at Brown explore courses in any and every discipline, priming them to think creatively and to develop innovative solutions to critical issues.
2. Columbia University (Lions)
Columbia evaluates each student's unique experiences and background, as well as their academic achievements, in its undergraduate admissions process. The university considers the rigor and variety of classes taken, as well as the grades earned in those courses, when evaluating a student's academic record.
Aside from academics, the admissions committee at Columbia takes into account extracurricular activities and letters of recommendation. The level of involvement a student has both inside and outside of the classroom is a strong indicator of their ability to positively contribute to the school.
Take a look at "The Doubled Magic"of Columbia University in the City of New York.
Columbia has a long and storied history of giving honorary degrees at Commencement. "It's a moment when the institution recognizes people of great accomplishment," said Columbia University President Lee C. Bollinger. It's a time, Bollinger said, when the University say "to the world, 'we value these people.'"
Over the years, heads of state, pioneering scientists, spiritual leaders, cultural icons, and more have received honorary degrees outside Low Library alongside students and their families. "To be getting a degree from Columbia, along with individuals of such renown is really inspiring," said Debra J. Wolgemuth, professor of genetics and development and member of the University Senate Committee on Honors and Prizes.
3. Cornell University (Big Red)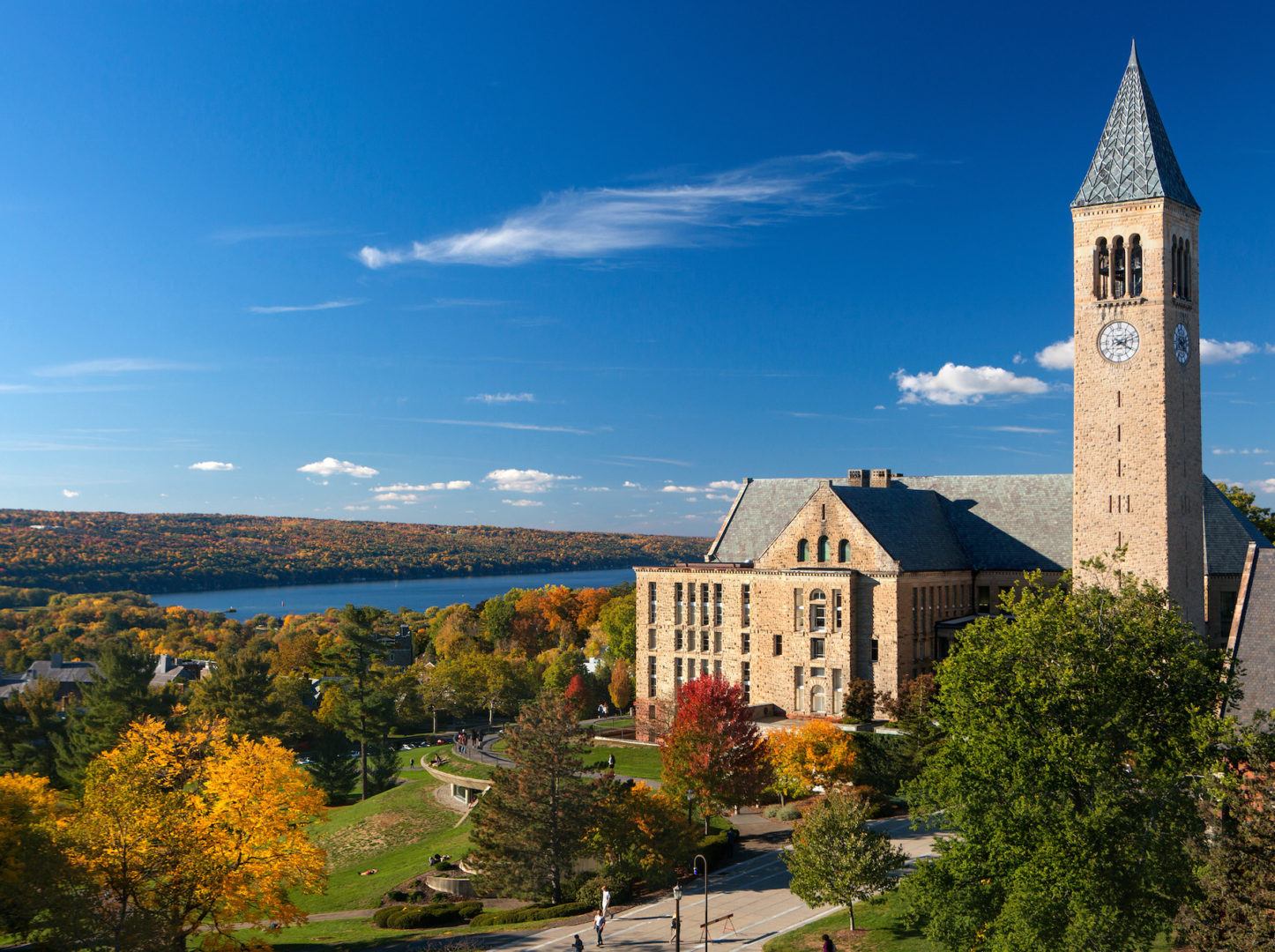 Cornell University is the youngest Ivy League school. It was founded in 1865 with the mission of discovering, preserving, and disseminating knowledge, producing creative work, and promoting a culture of broad inquiry throughout and beyond the Cornell community.
Despite the fact that every graduate receives a degree from Cornell University, each of Cornell's seven undergraduate colleges and schools admits its own students and provides its own faculty. The College of Arts and Sciences and the College of Agriculture and Life Sciences are Cornell's two largest undergraduate colleges.
A video of Cornell at 150 celebrates what makes Cornell University so special: its campus beauty, breadth and depth of academics, spirit of inclusiveness, and commitment to serving the public good.
Cornell is a private, Ivy League university and the land-grant university for New York State. Cornell's mission is to discover, preserve, and disseminate knowledge; produce creative work; and promote a culture of broad inquiry throughout and beyond the Cornell community. Cornell also aims, through public service, to enhance the lives and livelihoods of our students, the people of New York, and others around the world.
4 . Dartmouth College (Big Green)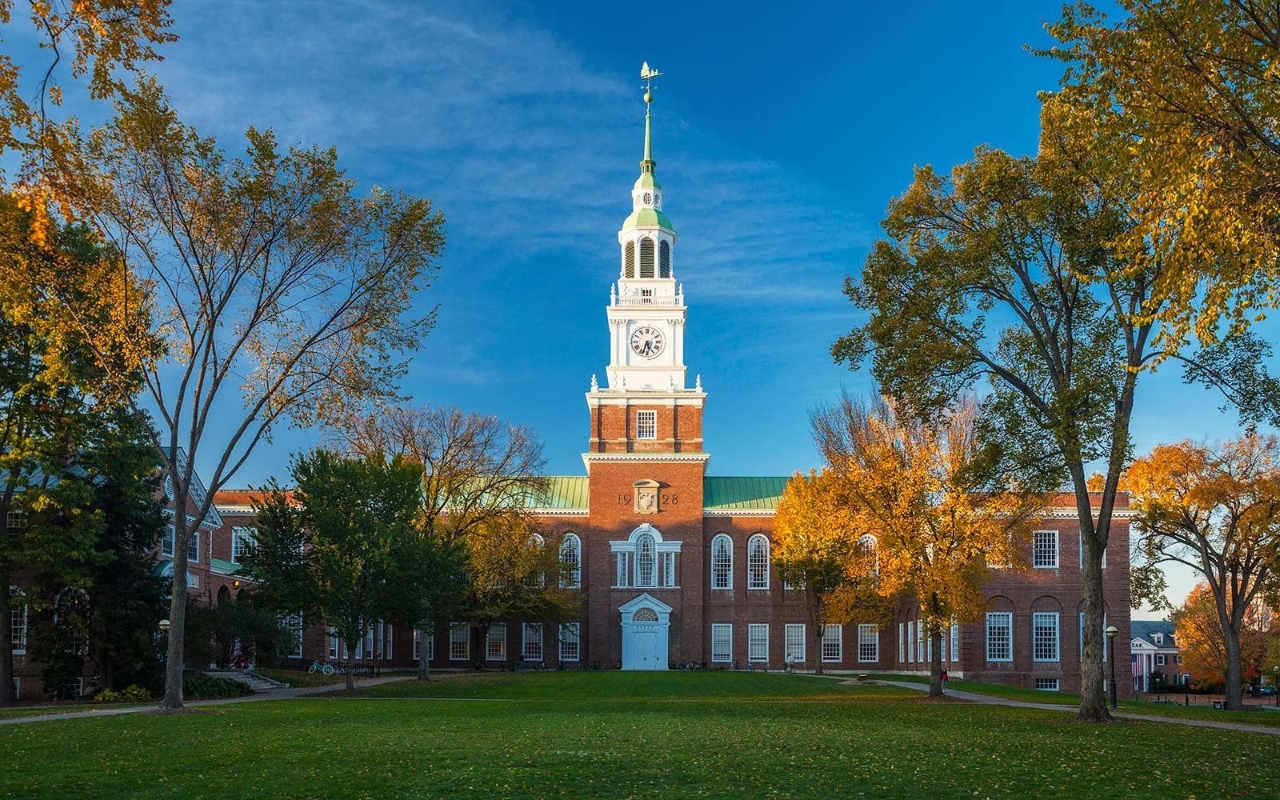 Dartmouth is a member of the Ivy League schools and consistently ranks among the world's greatest academic institutions. It was founded in 1769.
Dartmouth seeks applicants who are "strong-minded and multitalented" to join its community. The prestigious institution seeks students who will actively support one another and benefit from the school's multidisciplinary resources and premier research opportunities.
Get a 60-second tour of Dartmouth's campus of "The Big Green" college on the hill.
Dartmouth has forged a singular identity for combining its deep commitment to outstanding undergraduate liberal arts and graduate education with distinguished research and scholarship in the Arts & Sciences and its three leading professional graduate schools—the Geisel School of Medicine, Thayer School of Engineering, and the Tuck School of Business.
5. Harvard University (Crimson)
Harvard is among the most difficult school to get into, with a 5 percent acceptance rate. This percentage reflects acceptance into Harvard College, Harvard University's undergraduate school. Economics, computer science, and political science and government are all popular majors. Harvard graduates earn a starting salary of $70,300 and graduate 98 percent of their students.
From Harvard College Admissions and Financial Aid, experience undergraduate life at Harvard through the people who know it and love it.
Harvard is devoted to excellence in teaching, learning, and research, and to developing leaders in many disciplines who make a difference globally. The University has twelve degree-granting Schools in addition to the Radcliffe Institute for Advanced Study.
Based in Cambridge and Boston, Massachusetts, Harvard has an enrollment of over 20,000 degree candidates, including undergraduate, graduate, and professional students. Harvard has more than 370,000 alumni around the world.
6. University of Pennsylvania (Quakers)
The most competitive applicants have a strong academic record and have completed rigorous coursework. This emphasis on academic achievement is reflected in Penn's fall 2020 incoming class statistics, which show that 97 percent of admitted students were in the top 10% of their high school class.
Experience Penn. a community where teaching and learning extend across intellectual disciplines, where leadership and purpose transform academics, and where students have the opportunity to do what matters most to them.
University of Pennsylvania (Quakers) is a member of the Ivy League, it has an inspirational history, beginning with its founder, Benjamin Franklin. Learn about how his practical vision of an educational institution continues to change the world.
The University of Pennsylvania is one of the oldest universities in America and, as a member of the Ivy League, one of the most prestigious institutions of higher learning in all the world. Penn's historic, beautiful and vibrant Philadelphia campus is home to 12 schools, more than 170 research centers, 4,200 faculty and nearly 20,000 students. At Penn, students enjoy the opportunity to gain knowledge without boundaries while living in one of America's great cities.
7. Princeton University (Tigers)
Princeton is America's fourth oldest university, and, like its fellow Ivy League schools, acceptance rates at Princeton are quite low, at only 6%. Computer Science, Economics, and Public Policy Analysis are popular majors. Princeton graduates earn a starting salary of $60,800, with 98 percent of students graduating.
This video, "24 Hours at Princeton University," shows the changing landscape at more than a dozen locations on campus, from the front lawn of Nassau Hall to inside the Frist Campus Center, from early morning to nightfall.
Princeton University is a vibrant community of learning that endeavors to fulfill its informal motto, "in the nation's service and the service of humanity." Founded in 1746, Princeton now has a population of more than 5,100 undergraduates and more than 2,500 graduate students.
8. Yale University (Bulldogs)
Yale University, located in New Haven, Connecticut, is a private Ivy League research university. It is the third-oldest institution of higher education in the United States and one of the most prestigious in the world, having been founded in 1701 as the Collegiate School.
Watch Sam Tsui '11 and Simone Policano '16 lead an unconventional tour of Yale College.
With a 7 percent acceptance rate, Yale is ranked as one of the most difficult colleges to get into. To help inform its decision, the university looks for two main components: a student's ability to contribute to the school's community and a student's ability to make the most of the school's resources. Personal essays and letters of recommendation are typically used to identify these.
Conclusion
This concludes the list of Ivy League schools worldwide. These schools are targeted by students worldwide making them hard to get into. The Ivy League schools especially Harvard are very difficult to get. Students must be extremely excellent in academics to get into one of the 8 Ivy League Schools.
Now if you are looking to get admission into any of the Ivy League Schools listed above, check this "Easy Guide: How To Get Into An Ivy League School".